Accomodation
Superior Room
Our Superior Room offers a dreamy queen sized bed in our contemporary, comfortable and spacious accomodation…..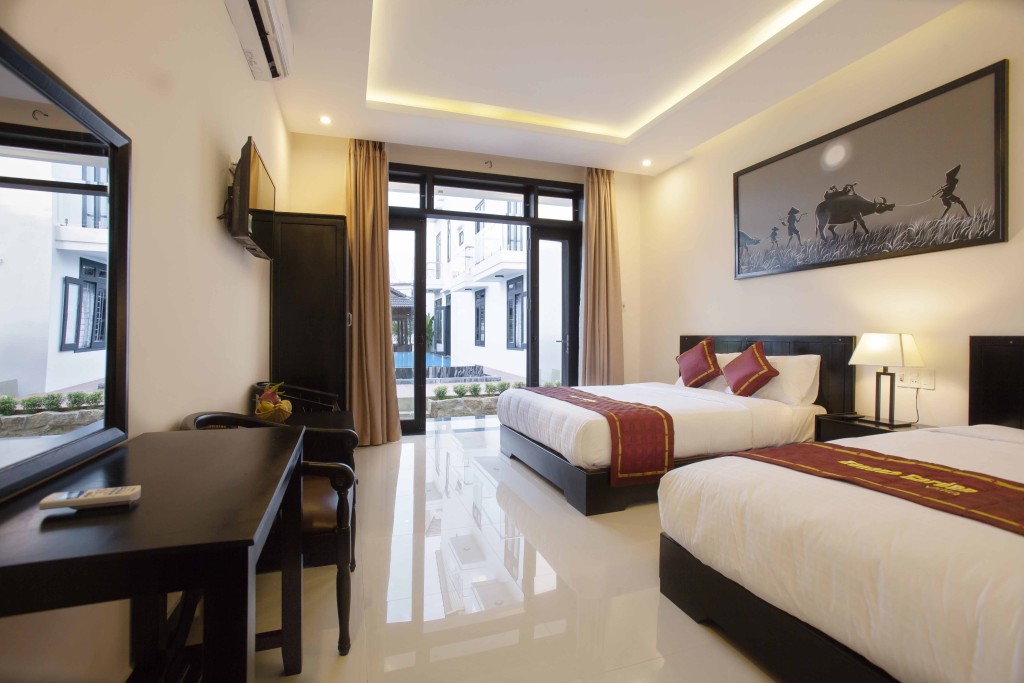 Deluxe with Balcony
Our Deluxe with Balcony offers comfort and privacy, with a full array of amenities that make your stay productive and peaceful….

Banana Suite
Our Banana Suite are located in the exclusive area. The well-appointed rooms are spacious and private balconies that provide garden view or swimming pool….